Community Gardens
The Grow Project – Rodborough School – Part of Vitamin G Project –
8 community gardens around Surrey's Boroughs.
Walton Charities Community Garden 2017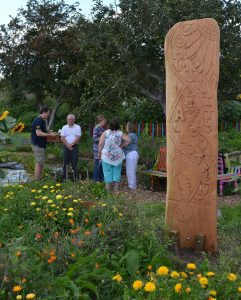 We created a carved sign together and willow fences and wigwams during the summer last year . It was great fun working with adults that were suffering with mental health issues and local people in such a thriving successful community garden.
Community Public Art Projects 2018
Kingsmore Totem – Westfield, Woking
School Projects 2018
St Poly Carps
Pottersgate School
Woodland Trust Sculpture Trail 2017
Sculptures/benches and signs created with designs from the local schools and carved by them and myself dotted about Penn wood in Penn Street Village.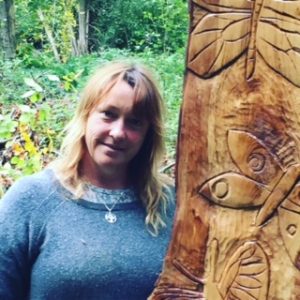 Well being Projects 2018
Find Your Flow – Pilot Project -Does a  Yoga Art Movement and Mindfulness Programme help support anxious and stressed Teens .
Watch for updates on this project soon !